At -90kg we could copy and paste by taking –81kg and changing the names, because the problem is the same, although squared. There is an overbooking of applicants, a dozen clear favourites and almost a dozen medal hunters. Here the clueless go home at the first exchange.
Take for example the Spaniard Nikoloz Sherazadishvili. In 2019 he was defending the world title. In the second round he was eliminated by Frenchman Axel Clerget, who occupies seventeenth place in the world ranking. This is what happens in this category; it is of a tremendous level, with lethal traps in each round. 
Sherazadishvili comes to Tokyo with the aura of a champion. He has just won his second world title, has been at the top of the ranking for three years and is a man who learns from his mistakes. What is most difficult for him is entering the competition; his first fights are usually complicated because he gets nervous. As he progresses through a tournament, his potential grows and he possesses the most devastating uchi-mata in the category.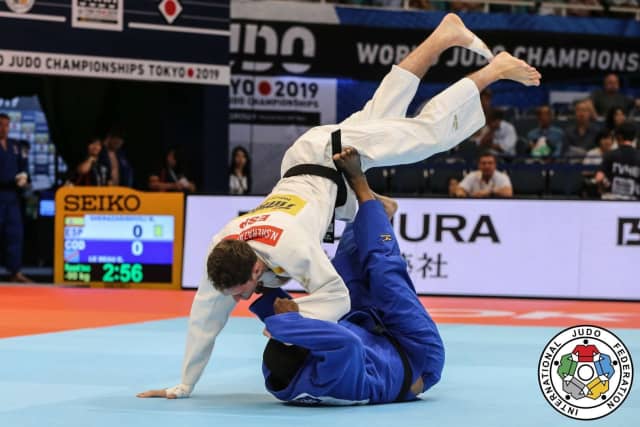 The number two is Dutch, Noel Van T End, who succeeded the Spanish judoka as world champion. He started the year with a victory in the Masters and since then earned a more than discreet seventh place at the European Championships and nothing more. His form is unknown; he may not have competed enough. In Tokyo we will leave all doubts behind. 
Third in Tel Aviv and Tashkent and also in the European and World Championships, 3 is the number of Krisztian Toth, also third in the ranking. The Hungarian is one of the most intelligent on the circuit, hardened in a thousand battles, knowing all the psychological springs to get out of a complicated situation. His mind makes up for his technical deficit against more talented rivals. What it has not yet achieved is to alleviate the drought of titles that has lasted three years.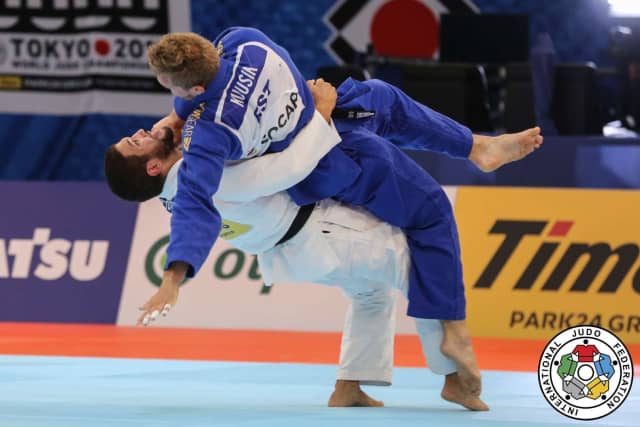 Fourth is Lasha Bekauri, the other Georgian prodigy, just as good as Tato Grigalashvili at –81kg. Bekauri is 20 years old and defeated Sherazadishvili in the Tel Aviv final, maintaining his momentum to take gold at the European Championships, but injured his shoulder at the World Championship team competition. His performance will depend on his recovery. His natural destiny is to face Sherazadishvili in the semi-finals but first he will have to deal with runaway bulls. 
Davlat Bobonov was world runner-up in Budapest and put Sherazadishvili in serious trouble. You can see the work of his coach Ilias Iliadis because the Uzbek is getting better and better and he is riding an upward curve of constant progression. 
Nemanja Majdov has been more reserved this year. A third place in Kazan is the highlight of his season. He is young, just 24 years old, but he has learned to manage himself and be in top form at the big events. 
Iván Felipe Silva Morales has suffered over the years. Since his world silver in 2018 he has not reached the same level but that does not prevent him from adding podia and being a real stone in the shoes of his opponents. The podium may be too far for him this time but he might just defeat a favourite with big ambitions.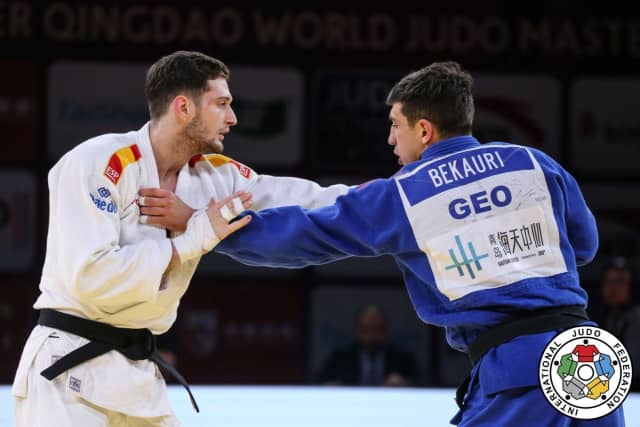 Mikhail Igolnikov is the opponent that Sherazadishvili fears the most, because he is not good at fighting him. Igolnikov was European Champion in 2020 and bronze medallist this year. When there are Olympic Games, everything that comes from the Russian Judo Federation has to be watched closely because they are opponents who have prepared carefully for the Olympic gold. 
Winner in Tbilisi and Antalya and third in Budapest, Marcus Nyman is a judo worker, a tireless worker who compensates for his shortcomings with an iron will. The Swede is also a tough opponent to fight. 
Mammadali Mehdiyev is the last of that elite. The Azerbaijani does not enjoy a record similar to those of the others, but he was third in the 2020 European Championships and in Tashkent. Do not underestimate him because he knows everyone else by heart and accumulates eight years of experience at the highest level. 
There must be a special mention for Mukai Shoichiro. This year he has not done anything good on the World Judo Tour but he was second in the Asian Championships and besides, he's Japanese and that says it all. His twelfth place in the rankings assures him a very big fish almost from the beginning of the tournament.