The first surprise of the day came here, with the premature elimination of Chelsie Giles. The British judoka was defeated by waza-ari by the Italian Giulia Carna. Giles is the current European champion and world number three. She had not competed since Bulgaria though. Her time in Budapest, without pain or glory, has broken a winning dynamic that will surely make Giles modify her preparation. As it was, all eyes focused on Reka Pupp.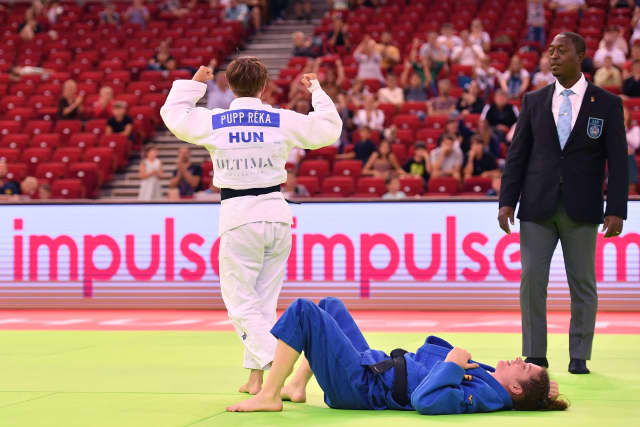 The Hungarian is growing exponentially. Third in Tel Aviv, first in Antalya and second in Tbilisi, Pupp has managed, based on elbows, to enter a group where the French Amandine Buchard, the Japanese Abe Uta and the aforementioned Giles, reign. At the moment, Pupp is already second in the world ranking. At home, in front of her fans, she made it to the semi-finals knowing that, with a gold, she could get really close to Buchard, as close as a gap of only 50 points and that's no small thing. Pupp defeated the Chinese Ben Liu with authority and only the last two steps remained and against opponents, a priori, less good, at least for the moment. The first was the German Mascha Ballhaus: said and done. The second, already in the final, was Carna; do you remember her? She's the Italian who eliminated Giles. Carna got rid of the American Angelica Delgado, author of a great tournament.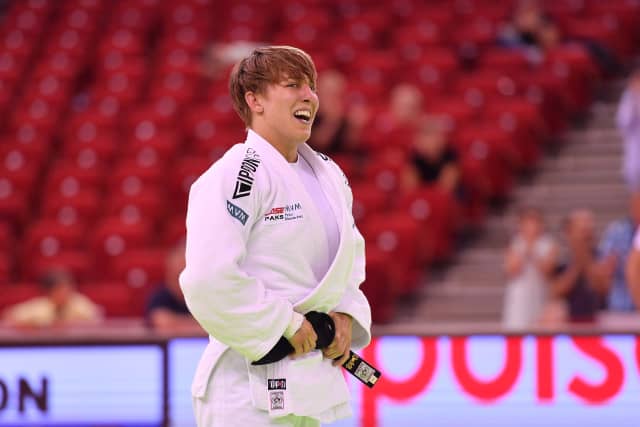 We looked for Reka during the break and with an apology for the inconvenience she was generous, "No, calm down, ask." Thanks a lot. Tell us, how do you prepare a final like this? "Well look, the public has pushed me all morning and I want to save that energy for the final." Ok, but what about your rival? "We have never fought, she is young, I don't know anything about her, but my coach has observed her and I'm sure he'll tell me something before the final." Ok, thanks and good luck. 
Pupp took twelve seconds to mark waza-ari with uchi-mata! She really had stored all that energy transmitted by the public. Spectators reached collective delirium when Pupp scored waza-ari again with another uchi-mata. It was a total, resounding victory, made by Pupp.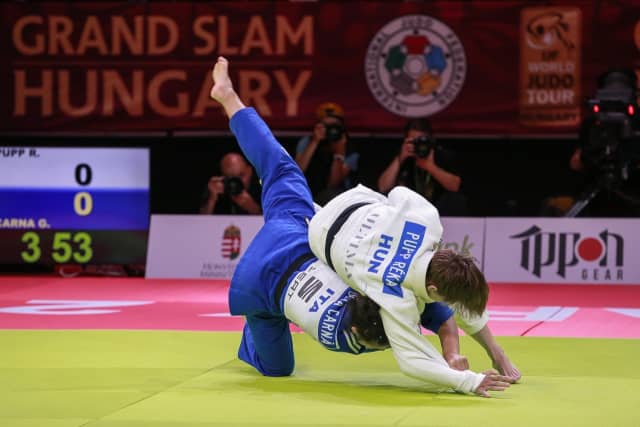 Americans Delgado and Katelyn Jarrel showed that their country is beginning to be present in international competitions. It is not only about Paris 2024, but also about preparing for Los Angeles 2028. They are not on the wrong track. They fought for a bronze that fell on Delgado's side with koshi-guruma.
In action were Gefen Primo, from the powerful but for once unlucky Israeli team, and Ballhaus. The German attacked the front leg. Primo turned, hooked with her leg for o-uchi-gari and countered for waza-ari before concluding with an immobilisation for ippon. 
Bronze Medal Fights (-52 kg)
Final Results (-52 kg)