The opening ceremony for the 2019 Masters was an efficient event, with gentle speeches and a short judo demonstration. A neat parade of flags to open and then close the celebration of Qingdao and of judo flowed seamlessly on and off the tatami. Local children led adult judoka through ukemi and some fun throws.

Mr. Yu Dongquan - Deputy Secretary General of Qingdao:
"We welcome athletes and officials from all over the world. In China, judo is particularly loved by professionals. We will try our best to be good hosts for everyone. We hope you have a pleasant stay in Qingdao."
Ms. Xian Dongmei - Chinese Judo Association President:
"We really appreciate having the opportunity to organise such a high level event and thank the international judo federation for this honour. We wish you a wonderful week at the Judo Masters."
Mr. Naser Al-Tamimi - General Treasurer of the International Judo Federation:
"I would like to offer thanks to the people of Qingdao and to the Chinese Judo Association for hosting the Judo Masters. Thank you to all sponsors for supporting this competition."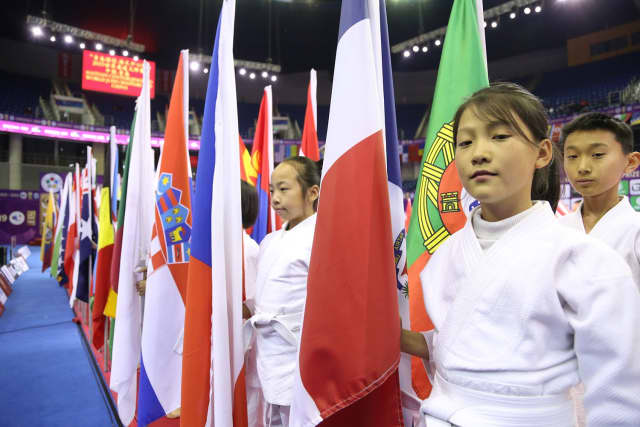 The action continues today with the four middleweight categories.
#JudoMasters