Urdaneta (VEN) kicked off the category in Baku with a win by ude-garami in round one against New Zealand's Sydnee Andrews. She was then passed by Nunes (POR) who in turn won the semi-final to reach only her second grand slam final. It was a silver in Tbilisi in 2021 and so she was undoubtedly looking for an upgrade.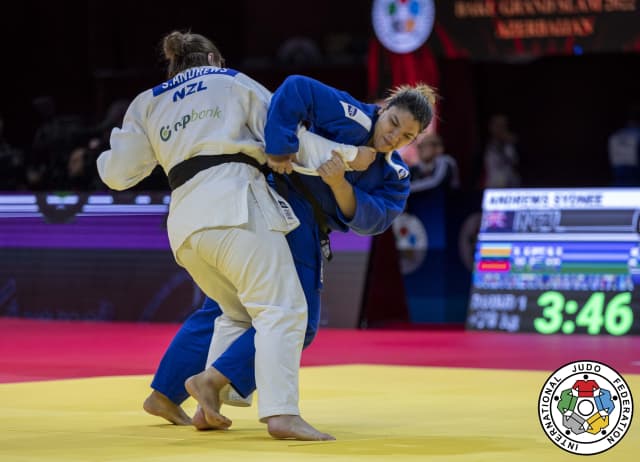 Ozturk (TUR) came through like a whirlwind in her quarter, throwing for ippon right to the semi-final but it was there that she met Nunes and had to concede, dropping into a bronze medal contest against teammate Akbulut.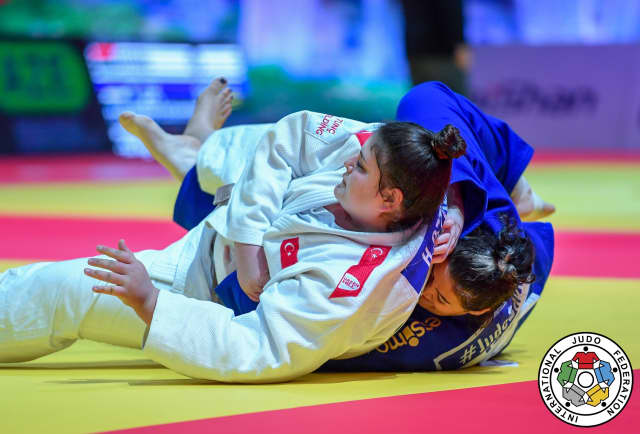 Akbulut had beaten the up-and-coming Georgian Somkhishvili in the repechage final and wanted to stick to the feeling of winning; it's a good one! However, it was short-lived as she lost out to her teammate on penalties in an unimpressive contest.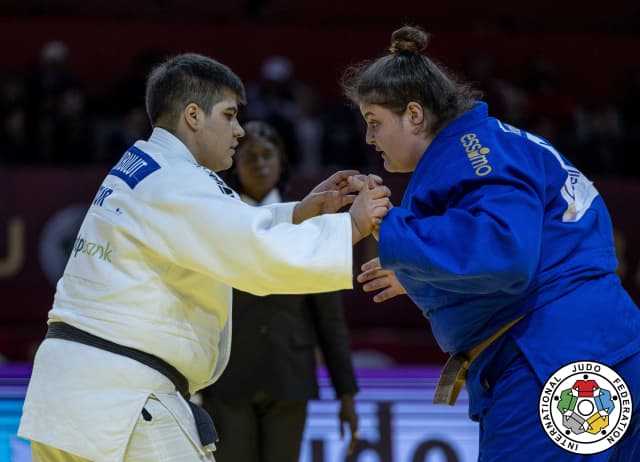 On the bottom half of the draw Zabic (SRB) and Berlikash (KAZ) came through to the semi-final with Zabic taking the extra step forward. Berlikash dropped into the bronze medal contest and there she found some heavy responsibility as Kazakhstan had so far not made it to the rostrum in Baku. Two 7th places were taken by the men's team earlier in the championship.
Berlikash faced the second Serbian of the group, Radic and although the scoreboard showed only penalties, it was an active match. The Kazakh did win the medal banishing Radic from the podium.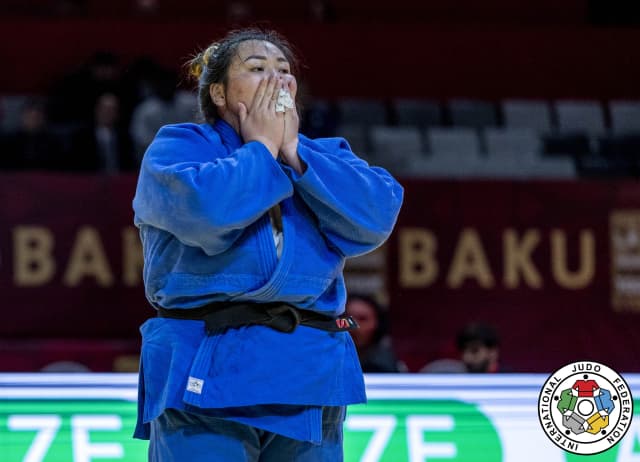 Serbia still had a chance with Zabic fighting for gold but she had already seen her teammates Majdov and Kukolj settle for silvers and so she got down to work. It didn't take her long to dispatch Nunes with a textbook morote-seoi-nage. She's athletic, strong, well-drilled and has the courage to really jump into the core of a fight. Her gold caps what has been a truly great 3rd day for Serbia, with a gold and two silver medals.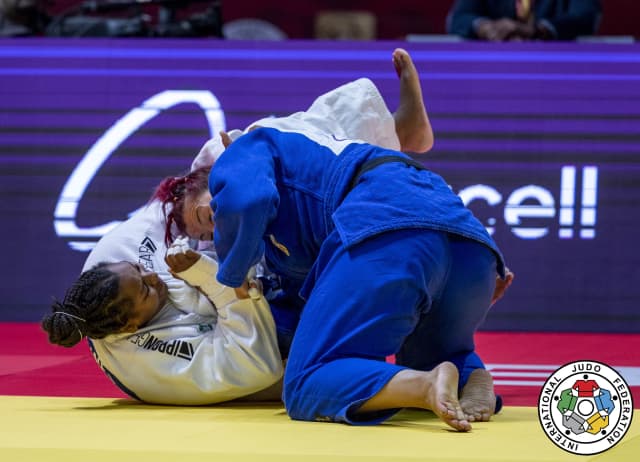 Bronze Medal Fights (+78 kg)