Enku EKUTA was born and lives in Nigeria, West Africa, on the shores of the Gulf of Guinea and for the first time in her life she came to participate in a World Judo Tour event, in Tashkent. This is a real adventure for the young judoka, who thus rubbed shoulders with the creme de la creme of world judo. We met her when she was just coming out of her first match.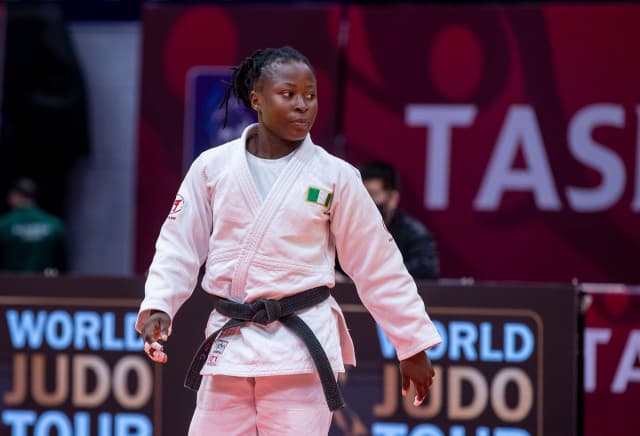 "Unfortunately things didn't go the way I would have liked, but I'm here to learn. I've been to several continental events before, but never at a global level like here. It's impressive."
A philosopher, Enku is. "I study philosophy at university and I see that there is a lot in common between judo and my studying. In judo we have to constantly think quickly and use our brain to analyse a situation. There is a real connection between the two. Judo teaches me to have a philosophy of life."
Reaching the world level is however not easy when living in Akwa-Ibom, a state on the south coast of the country, "I was lucky to fall into judo at a very young age. I was still a baby actually, but both of my parents were judoka and my mum was an Olympian herself. She competed in the Athens Olympics in 2004. I was barely five years old when she went there, but I think it inspired me a lot and still inspires me today to become an Olympian myself. Of course, I want to win medals, but everything comes in its time. Here in Tashkent it was a first step."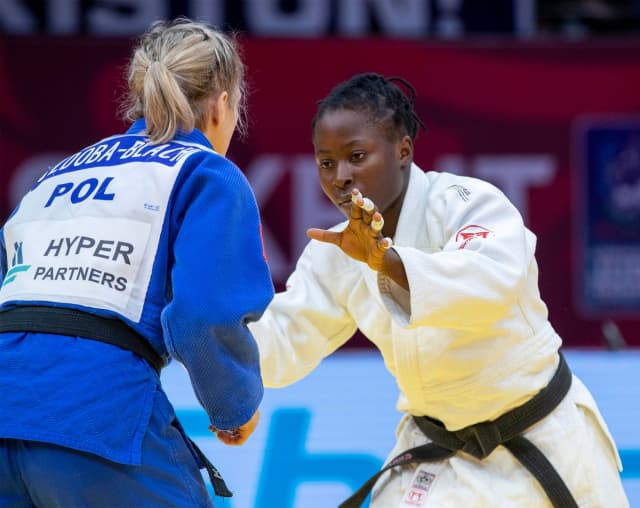 In her first round Enku met the Polish fighter Agata OZDOBA-BLACH and had to bow, but that didn't discourage her, on the contrary, "The most difficult thing was to find myself here alone, without my coach. It's important for motivation to have someone by your side, but I am still very happy that I was able to participate. I feel good, despite a little pain in my elbow, but it is no big deal. I'm also happy to have been able to see my friends here again, including the South African athletes, Asma Niang (MAR) and Steve Mungandu from Zambia."
Yet, coming to Tashkent was perhaps not the hardest thing for the young woman, "It is not easy for a young woman like me to be recognised as an athlete back home. There are many cultural barriers to break down. I am lucky to have parents who support me and I also have a sponsor now (ACCUGAS), who accompanies me for my travels and who will soon allow me to go to train in the United Kingdom to prepare for the Games. Participating in the Tokyo Games is really a dream and I intend to make it happen."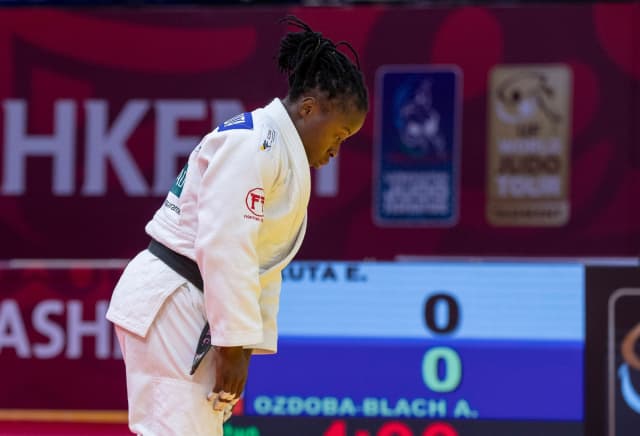 Enku is also planning to settle abroad for a while, "It will be difficult to stay in Nigeria and train at the highest level. In addition I had a very fast transition. Normally, we start in cadets, then juniors, before seniors. I went directly from cadets to seniors. In Nigeria there are not enough girls in judo and I have to train with the boys. I need to travel to discover other aspects of the sport."
This desire to travel does not prevent her from envisioning a future in the service of her country, "My big dream is to be able to learn as much as possible abroad before coming back to help my people. I am convinced that sport and judo in particular can help to do great things."
The philosopher, despite defeat and loneliness, concludes by saying, "No matter how long the road is to achieve your goals, you have to take it and believe in it. You just have to get it right," a message that deserves, without any doubt, to be meditated.