"It was a collective failure." Rustam Orujov says it without acrimony, no rancour in his voice and no anger in his eyes. He refers to the Tokyo Olympics. Three months later, sitting at a table in a hotel in Baku, the Azeri speaks slowly; it can be seen that he has had time to reflect and collect his ideas. It is a good time to find out what he thinks of the most recent past, his present and the future.
In Azerbaijan Rustam is like a rock star. Judo is part of the culture of the country and Rustam has been world number one for two years. On the wall of his house he has hanging, in addition to many others, three silver medals: one Olympic and two world medals.
It could be said that the Baku Grand Slam is Rustam's tournament, because he is at home and because he is expected. He is indifferent to that kind of pressure; he is used to it.
From Tokyo we are interested in his fifth place, not because of the result but because of the 'how.' The answer is as direct as it is sincere. "Before the Games I was fine. I participated in a training camp in Croatia and there I was in perfect condition. I was killing everyone, as some athletes say. The first mistake was being at one hundred percent of my possibilities before the Olympics." There was another error, also serious. "I think we travelled to Japan too early. We arrived two weeks before the tournament and that's a long time, too long, because I ended up obsessed before beginning. I spent the days thinking about the medal and that's why it didn't work, not for me or for the rest of the team. I am willing to take responsibility when I do things wrong but in Japan the whole team failed."
Many athletes have made the always difficult decision to retire after Tokyo. Some had already considered it, others had not. Majlinda Kelmendi, for example, has acknowledged that she could not digest her elimination in the first round, which led to her retirement. Rustam was more cautious. "Right after, I decided to give myself a month to make a decision, 30 days to rest not only the body, but also the mind, not thinking about judo, much less about what had happened in Japan."Within a month he made a decision or, as he says, they helped him make it.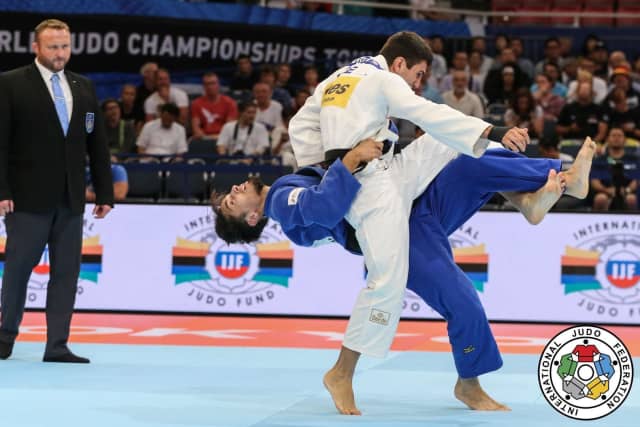 "The most difficult thing in recent years has been balancing my professional career and my family life. I don't see my loved ones as much as I should, nor do they see me as much as they would like. That is why I was surprised by the reaction of my wife and children. They actually told me that I couldn't retire before I won a world or Olympic title." Rustam says it with a resplendent smile and adds something, "For my part, I understood that I could not live without judo."
In case Rustam is missing some key information, we remind him of the calendar so he can reach his goal. His first chance will be next year at the World Championships in Tashkent. For the other, the Olympic gold, if it is the case, he will have to wait for Paris in 2024. As he is no longer a youngster at 30 years old and his mission is not the simplest, we ask him about his judo, if it has changed and how.
"Yes, of course, it is normal. Before it was more powerful, it had more strength. Now I am more technical and more tactical. I have less power, but I make fewer mistakes."
Rustam wanted to have participated in Paris, but was injured. Baku will be his first tournament since the Olympics, "This is my home. I always want to win but above all I want to discover how I feel after so many months without competing at the highest level."
Another thing that he is going to discover is his new status. Until now he was always seeded first because he led the world ranking. Now this is affected by the absence of tournaments and he has dropped to sixth place. In Baku he is the third seed and one more detail: his compatriot Hidarat Heydarov is the fourth seed. The lives of these two judoka are linked because they are the best in their country at -73kg. For the biggest occasion, the Olympic Games, only one can qualify. Each tournament proposes both the possibility of distancing themselves, of making a difference, of seeing who is the best. The successes of one are the failures of the other. The better of the two has always been Rustam, but the future belongs to Hidarat, who is only 24.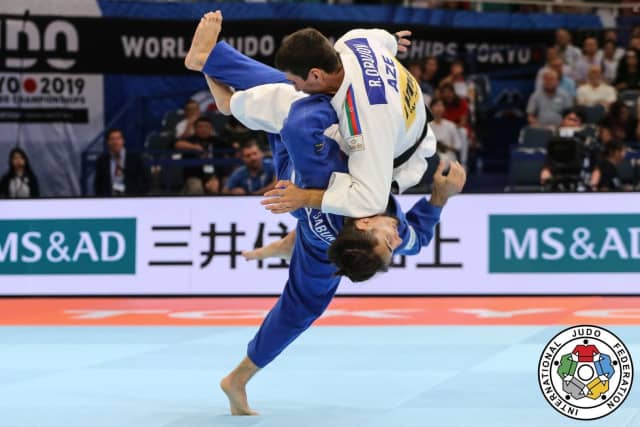 Precisely, now that we know the past and the present, let's talk about the future. That gold medal that determines Rustam's career, has many suitors, especially one: Japan's Ono Shohei. "He's the best," confesses Rustam. So, we ask him to voice a wish. "I would like to beat Ono in the final of the world championships next year, but since he is stronger than me, I almost prefer to face someone else," he says, as he and his coach burst into huge laughter.
"If I succeed, then I can dedicate myself to something else, but it will still be something related to the world of judo. Maybe to coach, or something else, but always in judo because it is everything to me."
So, Rustam already knows what he has to do, just keep working and perfecting his judo. It's that or many more years because he and his family have said it clearly, "No gold medal, no stop!"