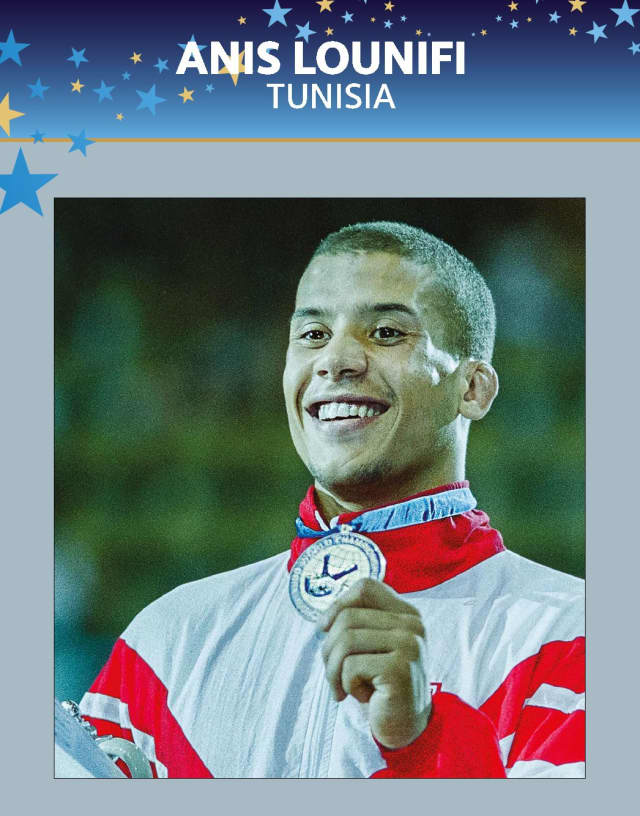 Anis Lounifi is a legend of Tunisian and African sport. Born in Tunis on January 7, 1978, he played in the -60kg category and earned his title of glory by becoming the first African world judo champion in 2001 in Munich.
The same year, he won the Mediterranean Games in his hometown. He won the African Championship in 2001 (Tripoli) and 2002 (Cairo) and confirmed his world ranking by climbing on the podium of the World Championships in Osaka in 2003.
At the end of his career Anis Lounifi became a national coach and he is still working on the advent of a new generation of high-level judoka who will shine in the colours of Tunisia and Africa internationally.