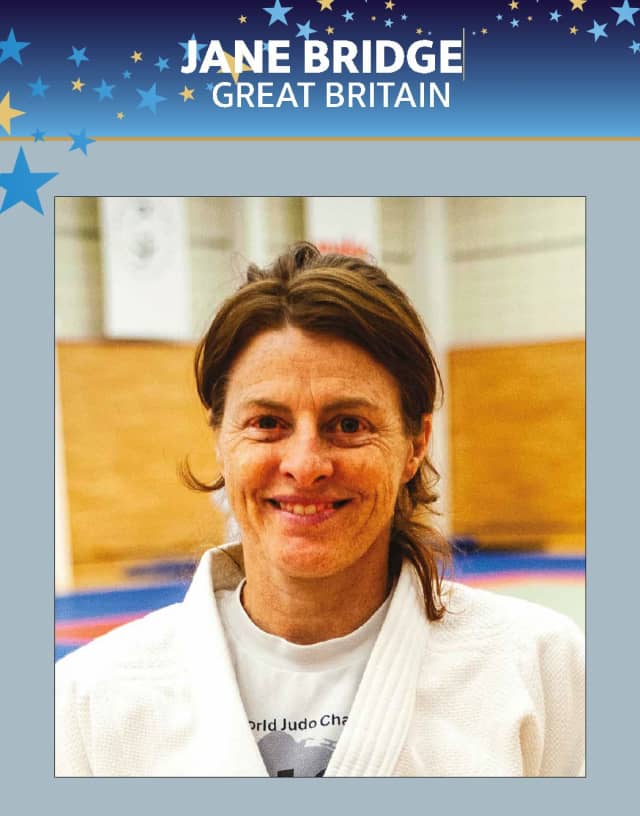 Born on February 4, 1960 in England, Jane Bridge is known for being the first woman in history to become World Judo Champion.
She won this first world crown in 1980 in New York, in the -48kg category. Throughout her career, Jane Bridge won three European titles (1976, 1978, 1980). She won various British Open and Dutch Open titles. From 1993 to 1997 she coached the British Women's judo team.
An eighth-dan judo black belt, she also lived in Paris as bodyguard of Sylvester Stallone and Alain Delon and turned coach of Maisons Alfort Judo club. Since 2016 she is Vice President in charge of Education of the European Judo Union.