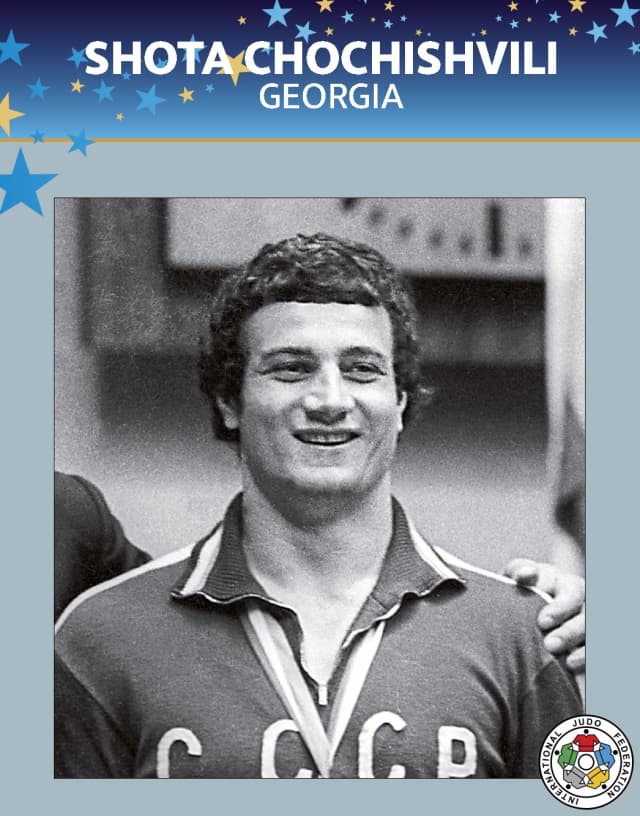 Shota Chochishvili fought for the former Soviet Union and at the age of 22 was crowned Olympic champion at the 1972 Summer Olympics in Munich. Hailing from Ghvlevi in the K'arelis Raioni region – which today is part of Georgia - Chochishvili was an unknown when he entered his first Games, lacking experience of top level competition and the high-profile stage, but 1972 changed everything as he unceremoniously eliminated the top names in the category one-by-one until he surpassed David Starbrook (GBR) in the final.
Chochishvili followed up by winning three consecutive European Championships silver medals and one world bronze medal before returning to the Olympic stage in 1976. After returning to the Olympic podium with a bronze medal and a European bronze a year later, Chochishvili, whose image was proudly on show at the 2015 Tbilisi Grand Prix, announced his retirement. Ramaz Chochishvili continued the legacy of his father as he won three European bronze medals as a member of the Georgian team.  
Shota Chochishvili passed away at the age of 59 on August 27, 2009 from leukemia.