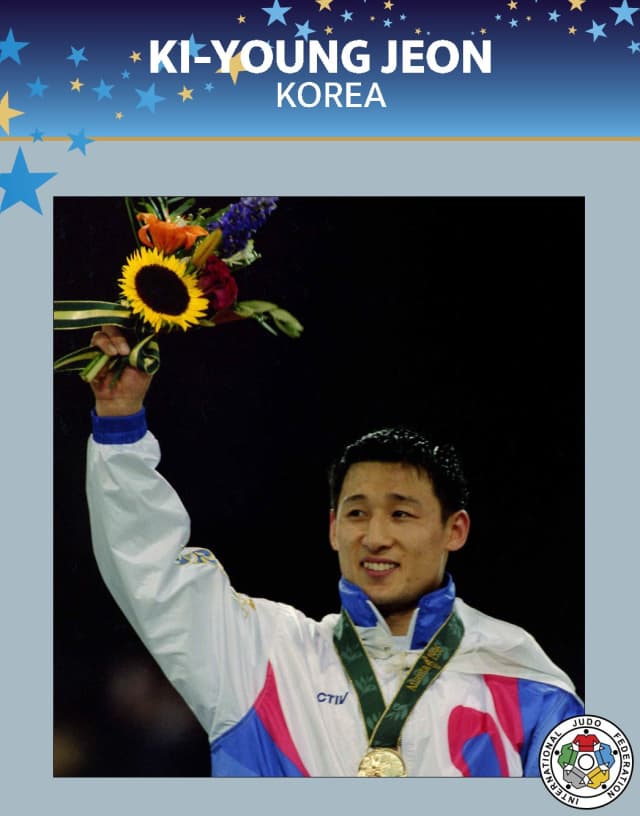 South Korean hero Ki-Young Jeon mastered his craft and won the hearts of his nation who regarded him as their greatest champion. Ki-Young was an unstoppable force in the 90s as he won three consecutive World Championships (1993, 1995, 1997) and ruled the world on the greatest stage of all, the Olympic Games, of Atlanta in 1996
With his nation expectant and all eyes fixed on the favourite, Ki-Young was at his precocious best, winning all his fights by ippon with the exception of his opening contest against Dutchman Mark Huizinga who went on to rule the category after his conqueror retired. Ki-Young called time on his fighting days in 1997 as the reigning world champion and since then has worked with the national teams of Singapore and South Korea as well as being a sought after guest coach in every continent. 
Ki-Young is now a Professor at the acclaimed Yong-In University in South Korea and is an IJF Sports Director and Referee Supervisor.