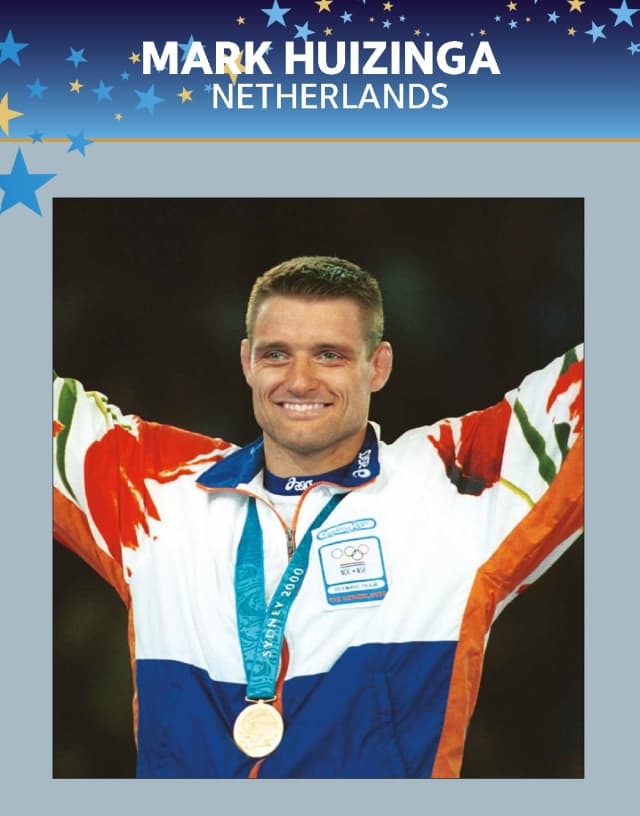 Mark Huizinga was born in Vlaardingen, Zuid-Holland in Netherlands on Septembre 10, 1973. He won the gold medal in the men's under 90 kg category at the 2000 Summer Olympics.
He claimed bronze at the 1996 and 2004 Summer Olympics. His illustrious honours list also includes five European Championships titles (1996, 1997, 1998, 2001 et 2008) for a total of 12 European medals, and a bronze medal at the 2005 World Judo Championships.
Flagbearer of the Dutch team in 2004 in Athens, Mark Huizinga retired after the 2008 Olympics and is now an IJF expert, and actively participates in the IJF Academy.