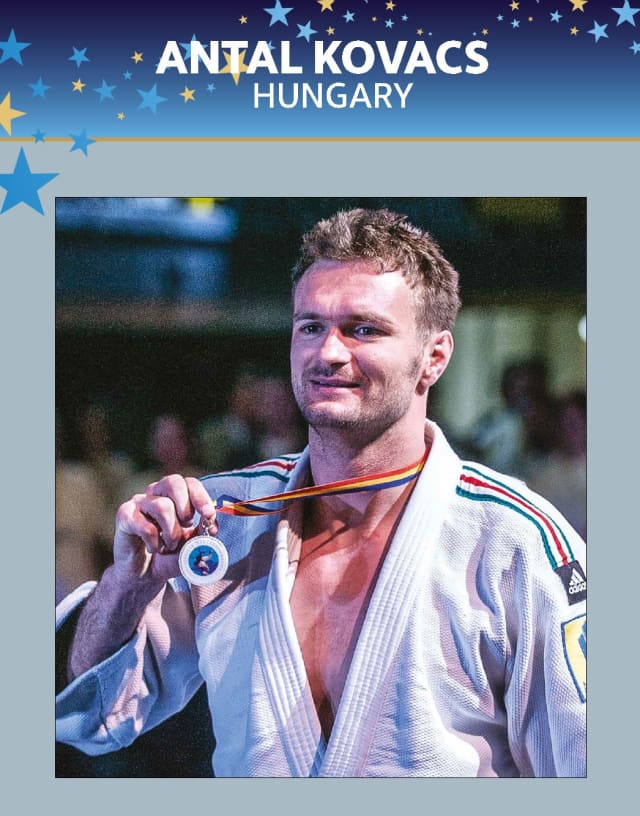 Kovács Antal is the most successful Hungarian judoka of all time. Born on May 28, 1972 in Paks, he had won only two bronze medals at the previous European Junior and Senior Championships when he won the gold medal at the 1992 Barcelona Olympic Games.
The following year, he confirmed his supremacy by winning gold at the World Championships in Hamilton (Canada). He found his way back to the international podiums in 2001, winning a silver medal at the World Championships in Munich, behind Japan's Inoue Kosei.
He is the first Hungarian judoka to win the Olympic Games and World Judo Championships.