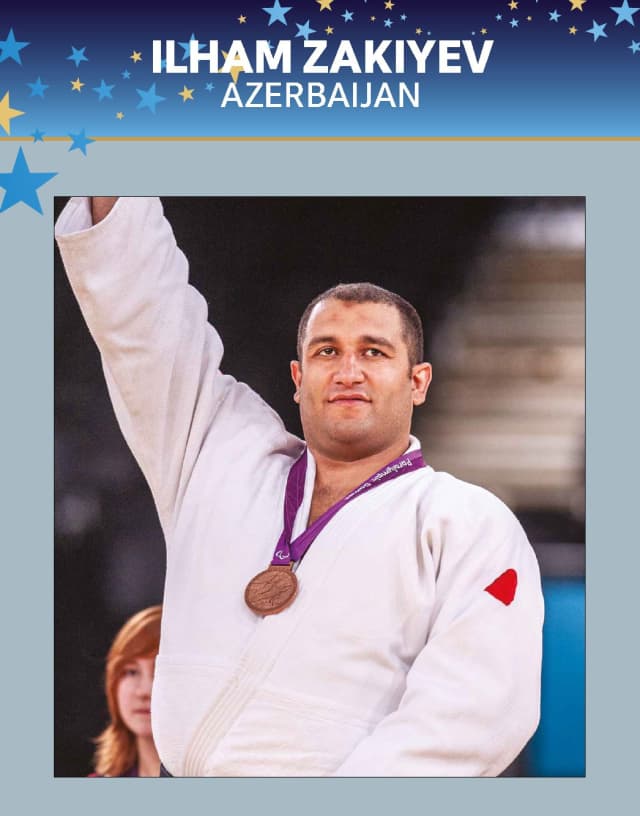 Ilham Zakiyev was born on March 3, 1980 in Sumgayit, Azerbaijan. At the age of 18, while serving in the army, on February 4, 1999, he was shot and lost his eyesight. After a very long recovery, Ilham Zakiyev returned to the tatami as a Paralympic athlete.
He became Paralympic Champion at the Athens Games in 2004, and again at the Beijing Games in 2008. He is also a two-time world champion making him the most successful athlete of his country and a role model for a whole nation.
Still active after winning the bronze medal at the 2012 London Paralympic Games, he is currently preparing to compete at his fifth Paralympic Games in Tokyo 2021.