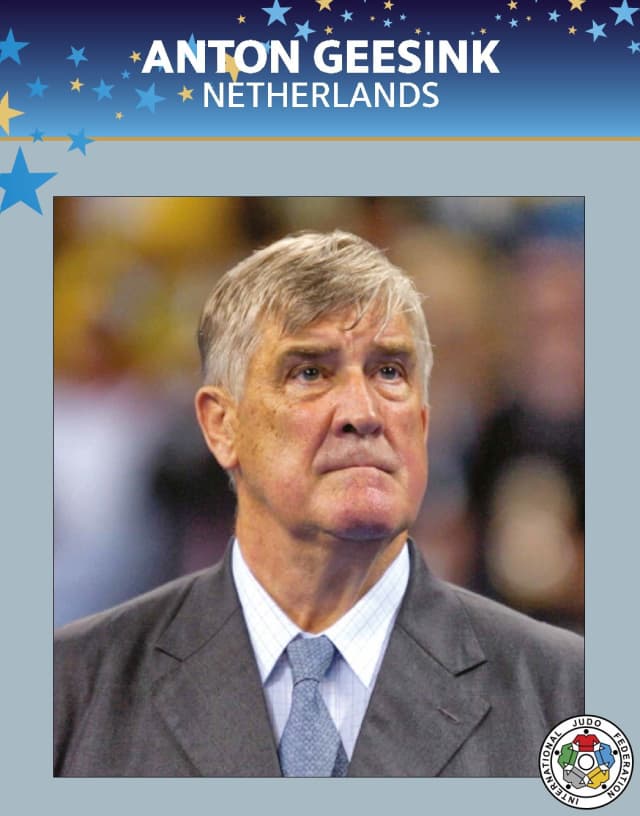 Anton Geesink was a world-renowned 10th Dan from the Netherlands who was known as a gentle giant off the tatami.
To great fanfare Geesink showed the world that Japan was beatable as he won the openweight title at the 1964 Tokyo Olympic Games while the three other categories were all won by Japanese judoka. Geesink won 21 senior European Championship gold medals and in 1961 became the first non-Japanese World Championship winner. The Dutchman retired in 1967 and became a member of the board of the Dutch National Olympic Committee and later the International Olympic Committee.
His hometown Utrecht honoured him with a statue in the centre of the city in 1995 and in 1997 he was awarded the coveted 10th Dan by the IJF. Further honours followed including the Order of the Sacred Treasure by the Japanese government and in 2000 he received an honorary doctorate by Kokushikan University.
A street in Utrecht was named after him. Geesink lived there until his death in August 2010.